Project Management is Essential to Your Project's Success
Picture it. You and your Marketing Manager have just come up with some great ideas to meet your 2023 business goals. You've received your BlackBean proposal, and you're all set to sign off until you spot that one line item: Project Management. Project Management is often an unseen and misunderstood force. That PM line item can be confusing: what am I paying for? Here's a secret: it's critical to the success of your project. A Project Manager is often your biggest champion. She's the glue holding it all together. They live and breathe your project, freeing you up to do what you do best.
What is a Project Manager?
The short answer is: solid gold.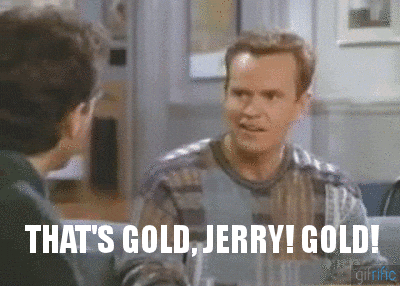 The long answer is, they play a part in every step of your project. PMs plan and organize everything before kick-off. They analyze, evaluate, schedule, and charter project tasks and deliverables. PMs keep everything in scope while managing and mitigating risk.
Project Management is like an iceberg. Much of the work they do is invisible to clients, but that doesn't make it unimportant. Each project requires six to ten detailed documents before any other work begins. In the end, this pre-work saves you money — and your agency a big headache.
Let's do a deep dive into what a PM does, and see why they are essential to the success of your project.
The Role of a Project Manager
Project management is the glue that holds your project together. Marketing projects are complex and detailed. A dedicated, organized PM spearheads the project.
Most marketing projects include several (or many) stakeholders. They range from designers and developers to clients, management boards, and other project influencers.
The role of the project manager is to handle communications, budgets, plans, and project data. Misalignment derails projects all the time. It's the PM's job to follow up with project stakeholders throughout the timeline to maintain alignment. They provide leadership, oversight, and focus to deliver on time and on budget.
As a key stakeholder, you might have three main concerns about project management: budget, deadline, and quality.
In a perfect world, every project would go smoothly. Nobody would have to worry about anything! We know that's not how the world works.
In reality, a PM greases the wheels. They ensure project success by overcoming obstacles and settling disputes and issues. A PM's many duties include:
Realistic project planning with clear goals and purpose
Scheduling your project for the production team, ensuring their focus
Reducing costs by improving efficiency, mitigating risk, and optimizing resources
Controlling scope to ensure that projects stay on budget
Change management, helping clients adjust to new processes
Defining team roles to eliminate confusion
Identifying and assigning responsibilities for every project deliverable
Serving as the primary point of contact, including weekly and monthly project updates
Ensuring deliverables are of high quality, and match the project requirements
Summary: The Power of PMs
Project Managers take control of the process from start to finish. By ensuring goals and initiatives are strategically aligned, they support stakeholders and keep both sides of the project team happy.
The PM is a planner and a scheduler. More importantly, they're a realist. PMs know the danger of reactive management. A reactive project is a project in survival mode. A good PM will make proactive choices to keep a project on track.
Without a project manager, every other stakeholder takes on the mental burden of planning and organizing. This is a sure-fire way to create misalignment between teams. Deliverables and timelines get missed. Nobody's happy in the end. Better project planning (from a PM) equals better projects and better results.
Signup Successful!
Thanks for signing up for the BlackBean newsletter!
Save Your Marketing!
Is your marketing lying on the ground, gasping for air? Don't worry, we're the CPR it needs! With our expertise, we'll breathe new life into your strategy. Ready to give your marketing a lifeline? Reach out to us today!
Revive Your Marketing